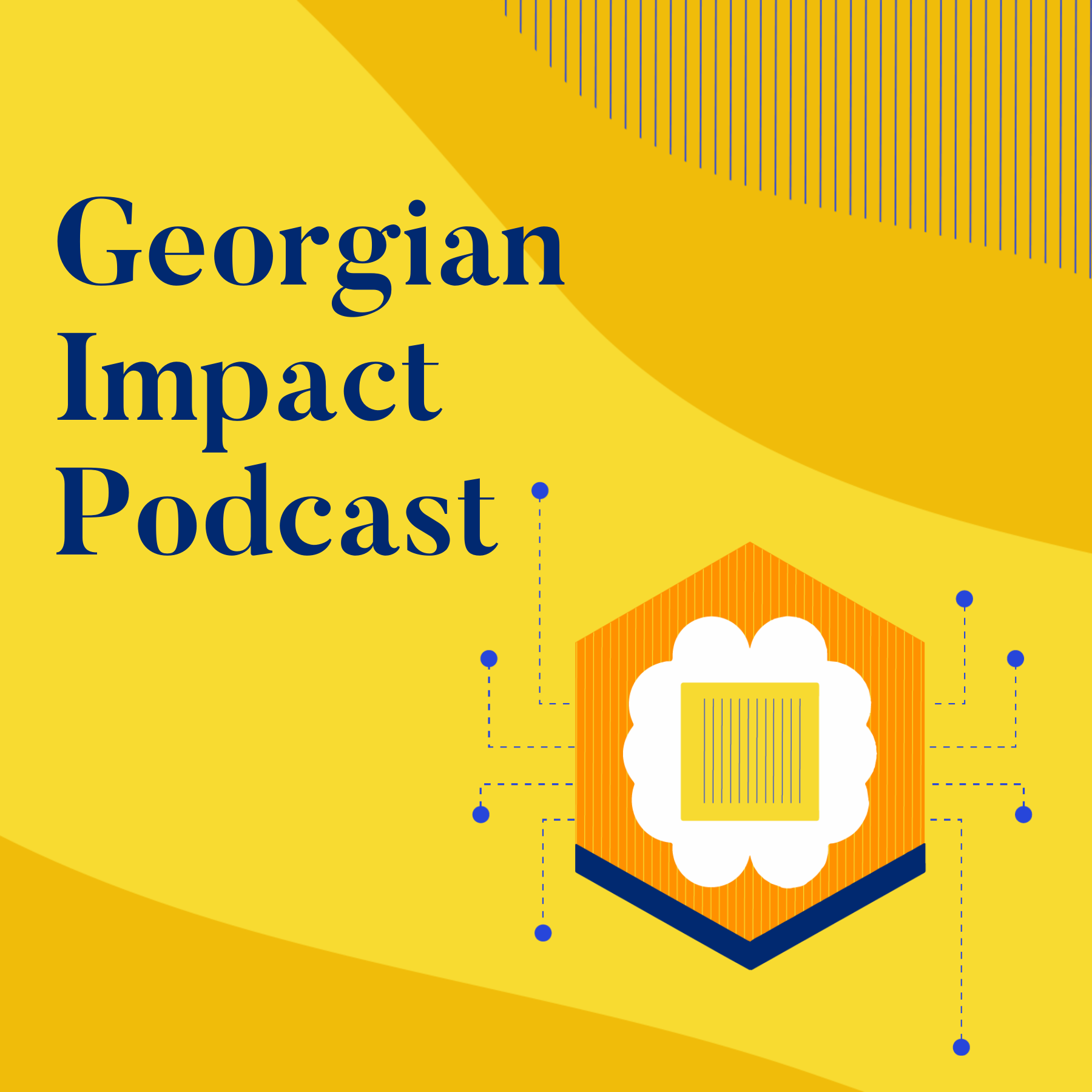 Episode 12  |  21:35 min
Scaling with AI
Episode 12  |  21:35 min  |  07.24.2020
Scaling with AI
This is a podcast episode titled, Scaling with AI . The summary for this episode is: <p>As an early or growth stage company, scaling is always top of mind. Skills are scarce and expensive, so machine learning and AI have to be the foundation you build on. And balancing this opportunity with the challenges it brings is key.</p> <p>On this special edition of the Georgian Impact Podcast we'll be getting insights on this fascinating topic from Alistar Croll, Beckie Wood, Leslie Fein, Harper Reed, and Jana Eggers. A group uniquely qualified to bring an expanded view of the role of an AI Project Manager.</p> <p><strong>You'll hear about:</strong></p> <ul> <li>The unique challenges of scale-stage growth, and what it means to software developers.</li> <li>How AI Product Managers must navigate between: ethics, technology, business acumen, statistics, design, and customer development.</li> <li>The importance of Product/Market fit, and how tools like V2MOM can help.</li> <li>How the wrong team, set of testers, or almost anything else can make ML and AI products behave badly.</li> <li>The need for a diverse team working towards a common goal, and why sometimes you need to step outside your comfortable tech bubble.</li> </ul> <p><strong>Who is Alistar Croll?</strong></p> <p>Alistar Croll is a visiting Professor at Harvard Business School and teaches a course entitled "Big Data and Critical Thinking." Alistar has been directly involved in the launch of major conferences such as: O'Reilly's Strata, Techweb's Cloud Connect, and Interop's Enterprise Cloud Summit. He graduated from Dalhousie University with a B.Com (Honours) and an advanced major in Strategic Marketing.</p> <p><strong>Who is Beckie Wood?</strong></p> <p>Becky Wood is an advisor at VSCO, and was recently Vice President of Product Management and Insights at Pandora. While there she led both music and non-music content strategic product expansion. Along with her team, Beckie helped launch podcasts for millions of listeners and deliver personalized recommendations. She also provided data-and-user research insights that drove product strategy and prioritization decisions.</p> <p><strong>Who is Leslie Fein?</strong></p> <p>Leslie Fein is an advisor at a firm based in San Francisco called Enjoy the Work. Leslie and Enjoy the Work partner with CEO's and founders of startups through seed and even as far as series C and D funding, teaching the craft of entrepreneurship.</p> <p><strong>Who is Harper Reed?</strong></p> <p>Harper Reed is a technologist that predicts the future for a living. As the CTO of the Obama 2012 campaign Harper brought a tech mentality to a political level. As the co-founder of Modest Inc. Harper garnered the attention of PayPal with the technology he developed leading to PayPal acquiring them only a few years after launch. His roles as Head of Commerce and Entrepreneur-in-Residence at PayPal helped him guide his team into the future of e-commerce.</p> <p>Harper is an MIT Media Lab Director's Fellow, sits on the advisory board for IIT Computer Science and the Royal United Service Institute, and is on the Cornell College Board of Trustees. </p> <p> </p> <p><strong>Who is Jana Eggers?</strong></p> <p>Jana Eggers is the CEO of Nara Logics, a neuroscience-based artificial intelligence company with a focus on turning big data into smart actions. Her understanding of customers and technology comes from technology and executive positions at Intuit, Blackbeard, Lycos and as CEO of Spreadshirt. Jana received her bachelor's degree in mathematics and computer science at Hendrix College, followed by graduate school at PRI and supercomputing research at Los Alamos National Laboratory.</p>
Key Takeaways
Show Notes
Subscribe
The new challenges AI bring to the world of product management.
Why finding product market fit starts with aligning on objectives.
How to think about testing with an AI product.
Why it's important to have diverse teams working on ML products.
As an early or growth stage company, scaling is always top of mind. Skills are scarce and expensive, so machine learning and AI have to be the foundation you build on. And balancing this opportunity with the challenges it brings is key.