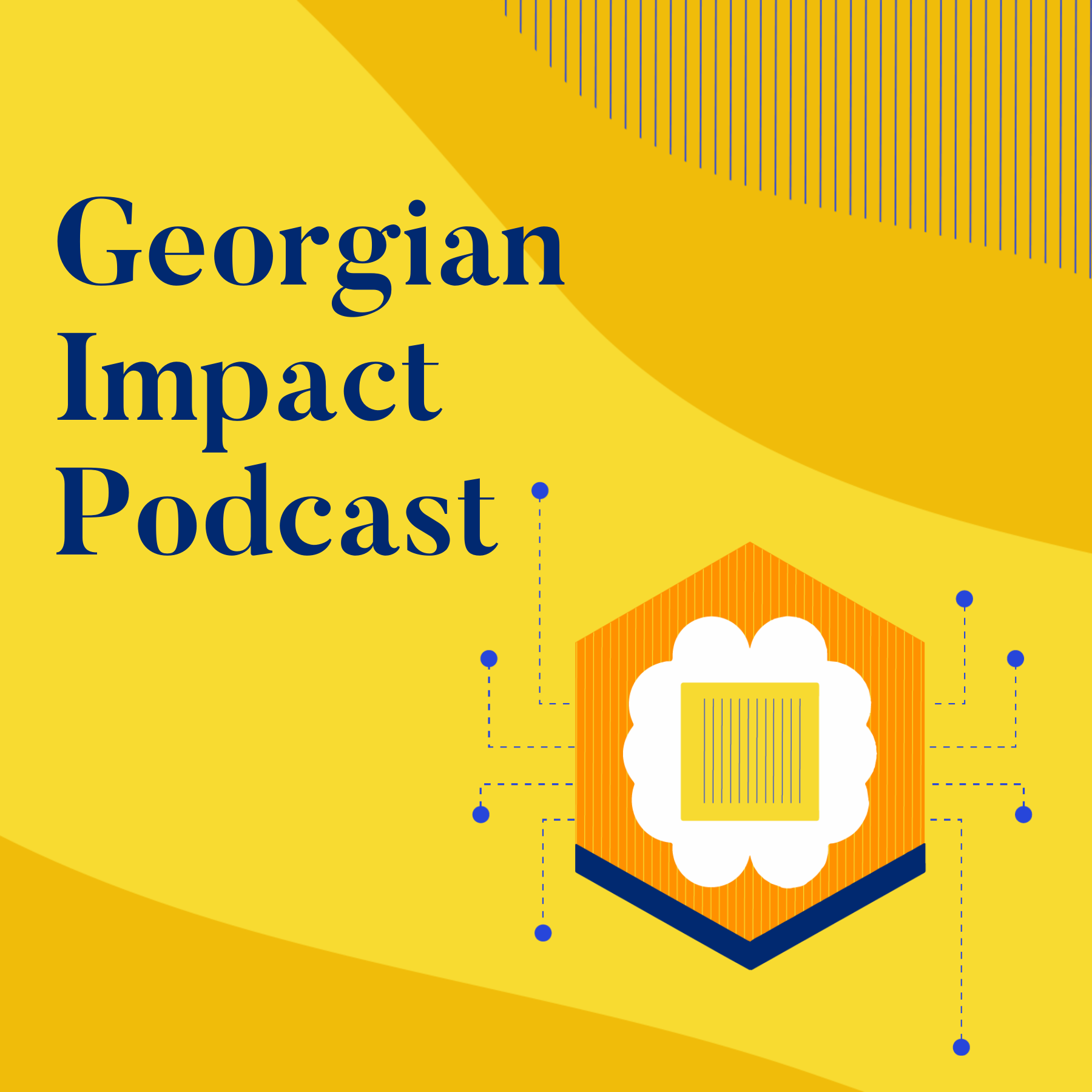 Episode 94  |  18:51 min
Episode 94: Machine Learning 101 for CEOs with Adam Geitgey
Episode 94  |  18:51 min  |  11.25.2019
Episode 94: Machine Learning 101 for CEOs with Adam Geitgey
This is a podcast episode titled, Episode 94: Machine Learning 101 for CEOs with Adam Geitgey. The summary for this episode is: <p>Machine learning can be complex, but it doesn't have to be. For many product leaders and C-suite executives, it's about grasping the concepts and being able to direct the work. In this episode of the Georgian <a href= "https://georgianpartners.com/the-impact-podcast/?utm_source=podcast"> Impact Podcast</a> Jon Prial talks with Adam Geitgey, the author of the book Machine Learning is Fun, for people who want to get started <a href= "https://georgianpartners.com/investment-thesis-areas/applied-artificial-intelligence/?utm_source=podcast"> with machine learning</a>. They talk about the evolution of machine learning in terms that everyone can understand.</p> <p>You'll hear about:</p> <ul> <li>Why it's still all about the data in machine learning</li> <li>What key terms like features, labels, and unsupervised learning mean</li> <li>How you know you're ready for machine learning</li> </ul> <p>Who is <a href="https://adamgeitgey.com/">Adam Geitgey</a>?</p> <p>Adam Geitgey is an author and software developer with over 15 years of professional experience building large systems and managing development teams for companies like Groupon. He believes that machine learning is going to be a large part of the future of software development and that it's important for every developer to have a basic literacy of machine learning techniques. This was the inspiration for his book and blog - Machine Learning Is Fun - <a href= "https://www.machinelearningisfun.com/">https://www.machinelearningisfun.com/</a>.</p>
Machine learning can be complex, but it doesn't have to be. For many product leaders and C-suite executives, it's about grasping the concepts and being able to direct the work. In this episode of the Georgian Impact Podcast Jon Prial talks with Adam Geitgey, the author of the book Machine Learning is Fun, for people who want to get started with machine learning. They talk about the evolution of machine learning in terms that everyone can understand.
You'll hear about:
Why it's still all about the data in machine learning
What key terms like features, labels, and unsupervised learning mean
How you know you're ready for machine learning
Who is Adam Geitgey?
Adam Geitgey is an author and software developer with over 15 years of professional experience building large systems and managing development teams for companies like Groupon. He believes that machine learning is going to be a large part of the future of software development and that it's important for every developer to have a basic literacy of machine learning techniques. This was the inspiration for his book and blog - Machine Learning Is Fun - https://www.machinelearningisfun.com/.