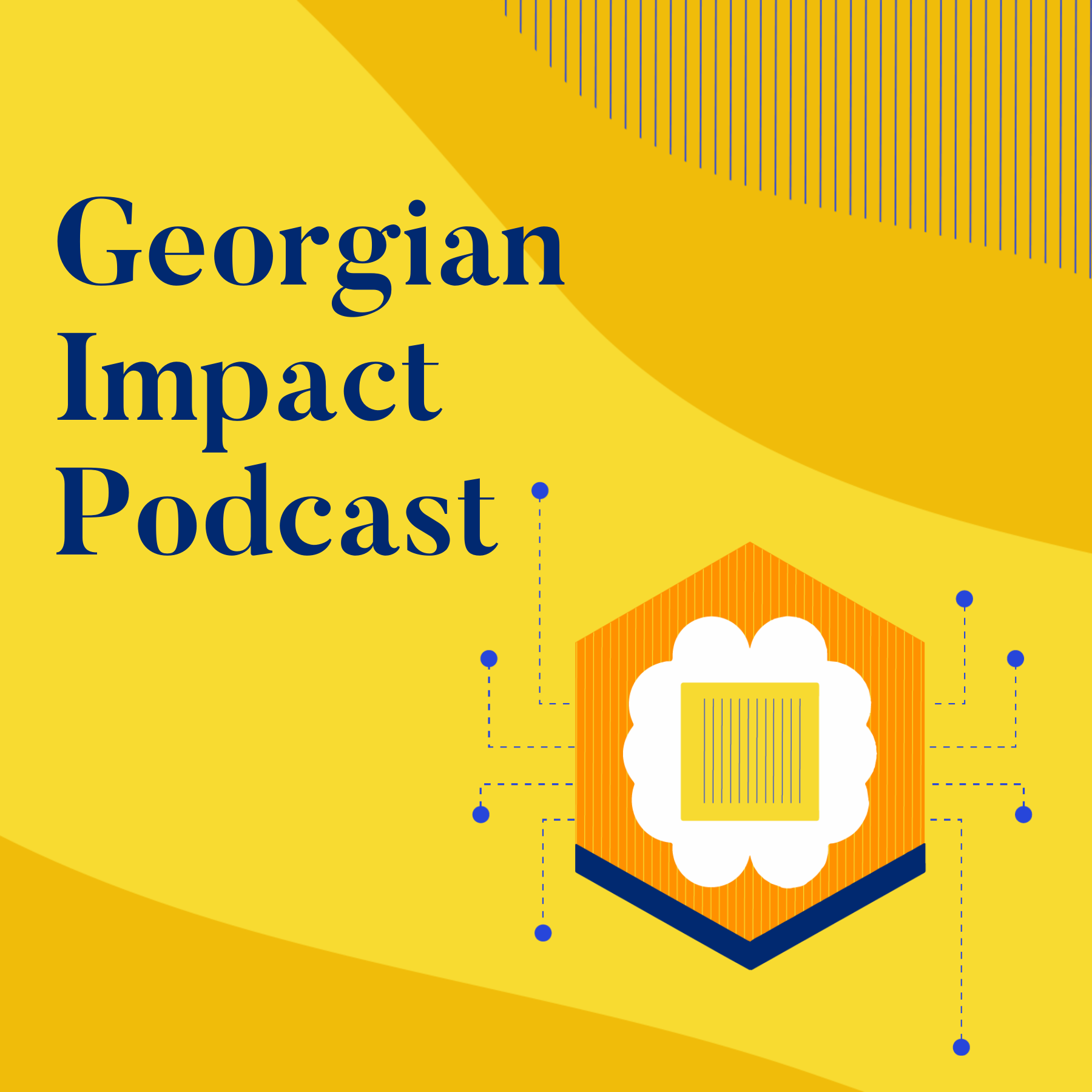 Episode 101  |  26:53 min
Episode 101: Creating Value Through Trust with Alex Manea
Episode 101  |  26:53 min  |  11.25.2019
Episode 101: Creating Value Through Trust with Alex Manea
This is a podcast episode titled, Episode 101: Creating Value Through Trust with Alex Manea. The summary for this episode is: <p><span style="font-weight: 400;">Alex Manea joined our team as Chief Security and Privacy Officer last year to lead our <a href= "https://georgianpartners.com/thesis/trust/">trust thesis</a> and its adoption. In this episode, Jon Prial and Alex have a wide-ranging chat covering risk, privacy, different types of security attacks and how to protect your business. They also discuss how a business should be preparing for a new world at the intersection of fairness, value and trust.  </span></p> <p><strong>You'll hear about:</strong></p> <ul> <li>How everything flows down from leadership's philosophy on security and privacy</li> <li>Why perceptions of privacy, security, fairness and transparency are changing</li> <li>The value exchange we make with brands for our data</li> </ul> <p><br /> <strong>Who is Alex Manea?</strong></p> <p><span style="font-weight: 400;"><a href= "https://georgianpartners.com/team/alex-manea/">Alex Manea</a> is our Chief Security and Privacy Officer and a member of the Georgian Impact Team. Alex uses his detailed knowledge of security and privacy concepts to help portfolio companies identify opportunities to build and monetize technologies that protect assets and build trust. Alex is also responsible for Georgian's internal policies and infrastructure.</span></p> <p><span style="font-weight: 400;">Prior to joining Georgian Partners, Alex spent 12 years working at BlackBerry, most recently as Chief Security Officer. As a founding member of BlackBerry Security, he has worked to protect mobile, desktop and IoT devices, networks and infrastructure for over a decade, helping to transform BlackBerry from a mobile hardware vendor to the <a href= "https://georgianpartners.com/how-to-build-a-business-around-trust/"> world's leading provider of enterprise software and security solutions</a>. Alex regularly writes on security and has been published in dozens of international publications in multiple languages.</span></p>
Alex Manea joined our team as Chief Security and Privacy Officer last year to lead our trust thesis and its adoption. In this episode, Jon Prial and Alex have a wide-ranging chat covering risk, privacy, different types of security attacks and how to protect your business. They also discuss how a business should be preparing for a new world at the intersection of fairness, value and trust.  
You'll hear about:
How everything flows down from leadership's philosophy on security and privacy
Why perceptions of privacy, security, fairness and transparency are changing
The value exchange we make with brands for our data

Who is Alex Manea?
Alex Manea is our Chief Security and Privacy Officer and a member of the Georgian Impact Team. Alex uses his detailed knowledge of security and privacy concepts to help portfolio companies identify opportunities to build and monetize technologies that protect assets and build trust. Alex is also responsible for Georgian's internal policies and infrastructure.
Prior to joining Georgian Partners, Alex spent 12 years working at BlackBerry, most recently as Chief Security Officer. As a founding member of BlackBerry Security, he has worked to protect mobile, desktop and IoT devices, networks and infrastructure for over a decade, helping to transform BlackBerry from a mobile hardware vendor to the world's leading provider of enterprise software and security solutions. Alex regularly writes on security and has been published in dozens of international publications in multiple languages.