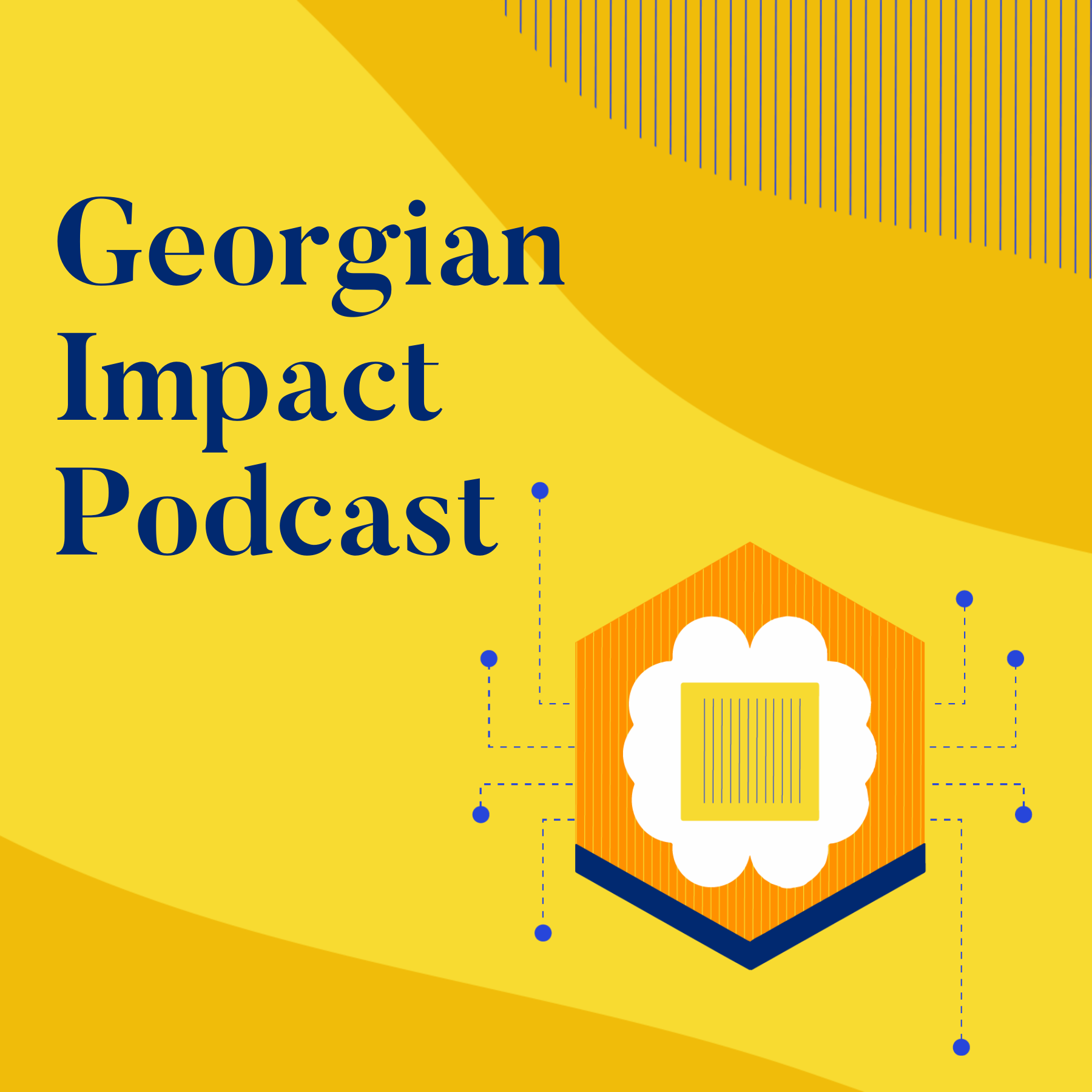 Episode 3  |  24:57 min
Episode 116: Level Up with Machine Learning
Episode 3  |  24:57 min  |  02.25.2020
Episode 116: Level Up with Machine Learning
This is a podcast episode titled, Episode 116: Level Up with Machine Learning. The summary for this episode is: <p>Machine learning isn't just for the Googles and Facebooks of the world. But how can startups (or even, growth equity investment firms 😃🤓) do data science right?</p> <p>Our guest on this episode of the <a href= "https://www.georgianpartners.com/the-impact-podcast/">Georgian Impact Podcast</a> is Ji Chao Zhang. He says that data scientist may be the most important job of the 21st century – but also the least understood. Luckily, Ji Chao understands it better than most – he's the Director of Software Engineering here at Georgian Partners, and he and his team have consulted with scores of companies around our thesis areas including <a href= "https://stage.georgianpartners.com/principles-of-applied-artificial-intelligence-whitepaper/"> Applied Artificial Intelligence</a>.</p> <p><strong>You'll hear about:</strong></p> <ul> <li>Our in-house software development, including our work on <a href="https://georgianpartners.com/products/">TensorFlow Privacy</a></li> <li>How data scientists differ from data analysts</li> <li>Tips for building your in-house machine learning team</li> <li>Our <a href= "https://georgianpartners.com/ml-maturity-framework/">Machine Learning Maturity Framework</a></li> <li>Andrew Ng's <a href= "https://landing.ai/ai-transformation-playbook/">AI Transformation Playbook</a></li> <li>The value of an iterative approach to ML</li> </ul> <p> </p> <p><strong>Who is Ji Chao Zhang?</strong></p> <p><a href="https://georgianpartners.com/team/ji-chao-zhang/">Ji Chao Zhang</a> is Georgian Partners' Director of Software Engineering and a member of the Georgian Impact team. In that role he leads our internal software engineering efforts and supports portfolio engagements.</p> <p>Prior to joining Georgian Partners, Ji Chao was a Software Development Engineer at Amazon, where he worked on the design and development of the data platform, business analytics and machine learning systems to support supply chain optimization and fulfillment.</p> <p>Ji Chao holds a Master of Computer Science in computer software engineering from the University of Ottawa and a Bachelor of Engineering in computer science from Zhengzhou University.</p>
Machine learning isn't just for the Googles and Facebooks of the world. But how can startups (or even, growth equity investment firms 😃🤓) do data science right?
Our guest on this episode of the Georgian Impact Podcast is Ji Chao Zhang. He says that data scientist may be the most important job of the 21st century – but also the least understood. Luckily, Ji Chao understands it better than most – he's the Director of Software Engineering here at Georgian Partners, and he and his team have consulted with scores of companies around our thesis areas including Applied Artificial Intelligence.
You'll hear about:
Our in-house software development, including our work on TensorFlow Privacy
How data scientists differ from data analysts
Tips for building your in-house machine learning team
Andrew Ng's AI Transformation Playbook
The value of an iterative approach to ML
Who is Ji Chao Zhang?
Ji Chao Zhang is Georgian Partners' Director of Software Engineering and a member of the Georgian Impact team. In that role he leads our internal software engineering efforts and supports portfolio engagements.
Prior to joining Georgian Partners, Ji Chao was a Software Development Engineer at Amazon, where he worked on the design and development of the data platform, business analytics and machine learning systems to support supply chain optimization and fulfillment.
Ji Chao holds a Master of Computer Science in computer software engineering from the University of Ottawa and a Bachelor of Engineering in computer science from Zhengzhou University.