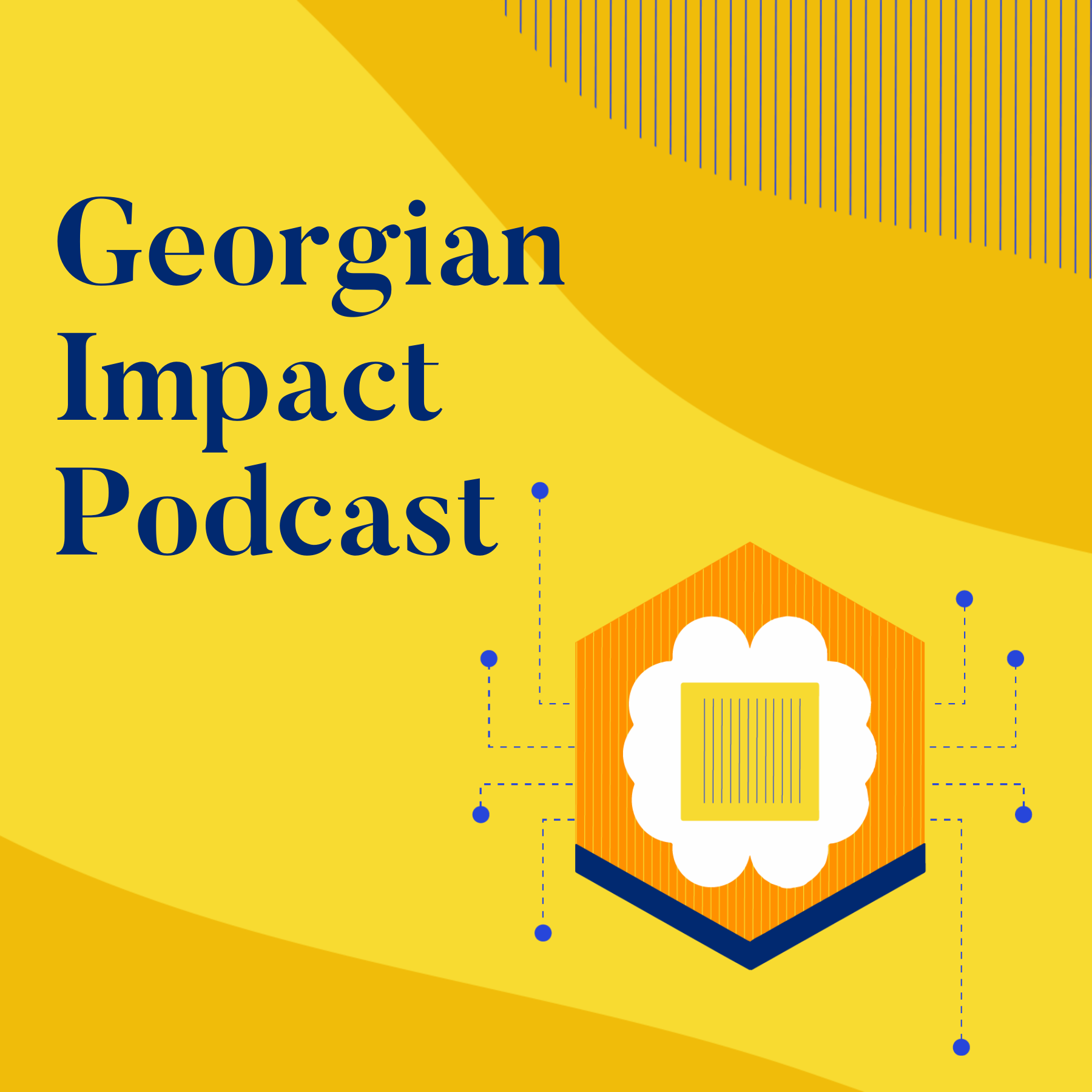 Episode 92  |  07:38 min
Episode 92: Bitcoin and the Future of Digital and Cryptocurrencies with William Mougayar
Episode 92  |  07:38 min  |  11.25.2019
Episode 92: Bitcoin and the Future of Digital and Cryptocurrencies with William Mougayar
This is a podcast episode titled, Episode 92: Bitcoin and the Future of Digital and Cryptocurrencies with William Mougayar. The summary for this episode is: <p>Earlier this year, Jon Prial spoke to entrepreneur and blockchain expert William Mougayar on the use of tokens as mediums of exchange, the importance of trust and how to establish it on the <a href= "https://georgianpartners.com/the-impact-podcast/?utm_source=podcast"> blockchain</a>, and even CryptoKitties. In this bonus episode of the <a href= "https://georgianpartners.com/the-impact-podcast/?utm_source=podcast"> Impact Podcast</a>, you'll hear more from William as their conversation shifts to the roller coaster ride that Bitcoin has been on this year as well as the future of digital and cryptocurrencies.</p> <p><strong>You'll hear about:</strong></p> <ul> <li>The nature of the current cryptocurrency environment</li> <li>The future of digital and cryptocurrencies</li> </ul> <p><strong>Who Is William Mougayar?</strong></p> <p>William Mougayar is the leading blockchain industry analyst and thought leader. As a long time industry insider, William is a prolific researcher, writer and theorist who has been described as the most sophisticated blockchain business thinker. His views and insights are well respected worldwide.William is the General Partner at Virtual Capital Ventures, an early stage venture capital fund, and currently on the Board of Directors of OB1, the <a href="https://openbazaar.org/">OpenBazaar</a> open source protocol that is pioneering decentralized peer-to-peer commerce, a Board Advisor to the <a href= "https://ethereum.org/">Ethereum Foundation</a>, a member of <a href="https://omersventures.com/">OMERS Ventures</a> Board of Advisors, an Advisory Board member to the <a href="http://coincenter.org/">Coin Center</a> and <a href="http://bloq.com/">Bloq</a>, and founder of <a href="http://startupmanagement.org/">Startup Management</a>.</p>
Earlier this year, Jon Prial spoke to entrepreneur and blockchain expert William Mougayar on the use of tokens as mediums of exchange, the importance of trust and how to establish it on the blockchain, and even CryptoKitties. In this bonus episode of the Impact Podcast, you'll hear more from William as their conversation shifts to the roller coaster ride that Bitcoin has been on this year as well as the future of digital and cryptocurrencies.
You'll hear about:
The nature of the current cryptocurrency environment
The future of digital and cryptocurrencies
Who Is William Mougayar?
William Mougayar is the leading blockchain industry analyst and thought leader. As a long time industry insider, William is a prolific researcher, writer and theorist who has been described as the most sophisticated blockchain business thinker. His views and insights are well respected worldwide.William is the General Partner at Virtual Capital Ventures, an early stage venture capital fund, and currently on the Board of Directors of OB1, the OpenBazaar open source protocol that is pioneering decentralized peer-to-peer commerce, a Board Advisor to the Ethereum Foundation, a member of OMERS Ventures Board of Advisors, an Advisory Board member to the Coin Center and Bloq, and founder of Startup Management.