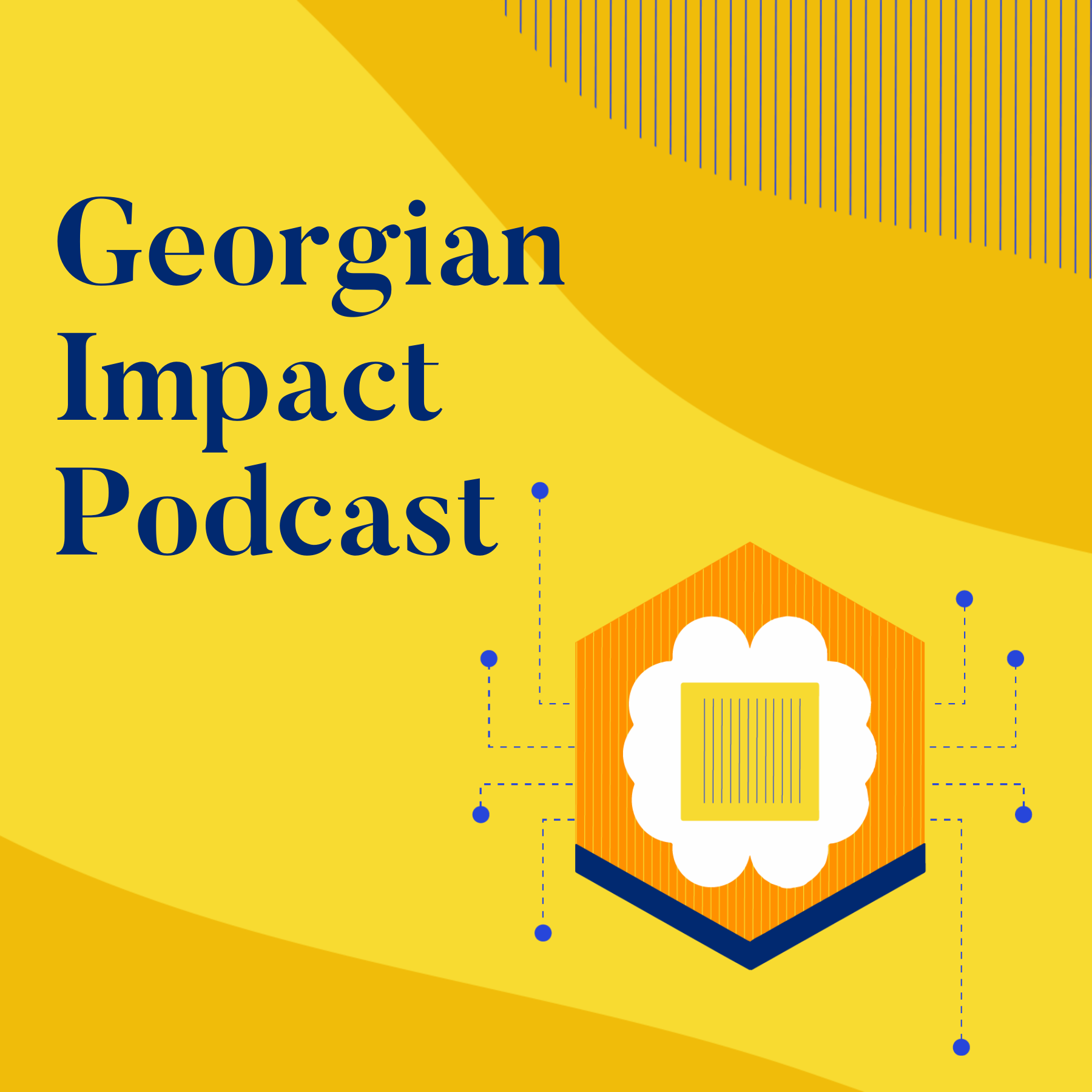 Episode 105  |  22:28 min
Episode 105: You Will be Breached with Kerry Bailey
Episode 105  |  22:28 min  |  11.25.2019
Episode 105: You Will be Breached with Kerry Bailey
This is a podcast episode titled, Episode 105: You Will be Breached with Kerry Bailey. The summary for this episode is: <p><span style="font-weight: 400;">You're always faced with trade-offs. Cleaning up technical debt or adding new features. Hiring more sales reps or investing in customer success. You have to make these decisions. But what about security? Threats are constantly evolving and solutions are too. Is it ever worth the trade-off? </span></p> <p> </p> <p><span style="font-weight: 400;">In this episode of the Georgian Impact Podcast, Jon Prial talks with Kerry Bailey, CEO of eSentire. Kerry emphasizes that it's not whether, but when you will be breached. Taking this mindset sharpens your focus on security as a strategic initiative and shows that there are no trade-offs worth making. </span></p> <p> </p> <p><span style="font-weight: 400;">It's why we published</span> <a href= "https://georgianpartners.com/investment-thesis-areas/security-first/"> <span style="font-weight: 400;">our thesis on Security First</span></a> <span style="font-weight: 400;">and it's more relevant today than ever as security performs a foundational role in</span> <a href= "https://georgianpartners.com/investment-thesis-areas/trust/"><span style="font-weight: 400;"> building trust with your customers</span></a><span style= "font-weight: 400;">. </span></p> <p> </p> <p><span style="font-weight: 400;">You'll hear about:</span></p> <ul> <li style="font-weight: 400;"><span style="font-weight: 400;">Why cybersecurity may just be the best use case in the world for AI</span></li> <li style="font-weight: 400;"><span style="font-weight: 400;">How managed security has evolved from human-driven to AI/ML </span></li> <li style="font-weight: 400;"><span style="font-weight: 400;">Why security is about more than tech: it's a cultural issue and a board level item</span></li> </ul> <p> </p> <p><span style="font-weight: 400;">Kerry Bailey is CEO of <a href= "https://www.esentire.com/">eSentire</a>. eSentire has been part of the Georgian portfolio since 2014. As CEO of eSentire, Kerry is driving the company's market acceleration and its evolution as the industry's leading M<a href= "https://www.esentire.com/capabilities/managed-detection-and-response/">anaged Detection and Response (MDR)</a> service provider.</span></p> <p> </p> <p><span style="font-weight: 400;">His executive experience spans security, managed services and cloud computing at Fortune 50 and early-stage growth companies, including Hewlett Packard Enterprise , Verizon Enterprise, Betrusted and Security Assurance Group.</span></p>
You're always faced with trade-offs. Cleaning up technical debt or adding new features. Hiring more sales reps or investing in customer success. You have to make these decisions. But what about security? Threats are constantly evolving and solutions are too. Is it ever worth the trade-off? 
In this episode of the Georgian Impact Podcast, Jon Prial talks with Kerry Bailey, CEO of eSentire. Kerry emphasizes that it's not whether, but when you will be breached. Taking this mindset sharpens your focus on security as a strategic initiative and shows that there are no trade-offs worth making. 
It's why we published our thesis on Security First and it's more relevant today than ever as security performs a foundational role in building trust with your customers. 
You'll hear about:
Why cybersecurity may just be the best use case in the world for AI

How managed security has evolved from human-driven to AI/ML 

Why security is about more than tech: it's a cultural issue and a board level item
Kerry Bailey is CEO of eSentire. eSentire has been part of the Georgian portfolio since 2014. As CEO of eSentire, Kerry is driving the company's market acceleration and its evolution as the industry's leading Managed Detection and Response (MDR) service provider.
His executive experience spans security, managed services and cloud computing at Fortune 50 and early-stage growth companies, including Hewlett Packard Enterprise , Verizon Enterprise, Betrusted and Security Assurance Group.