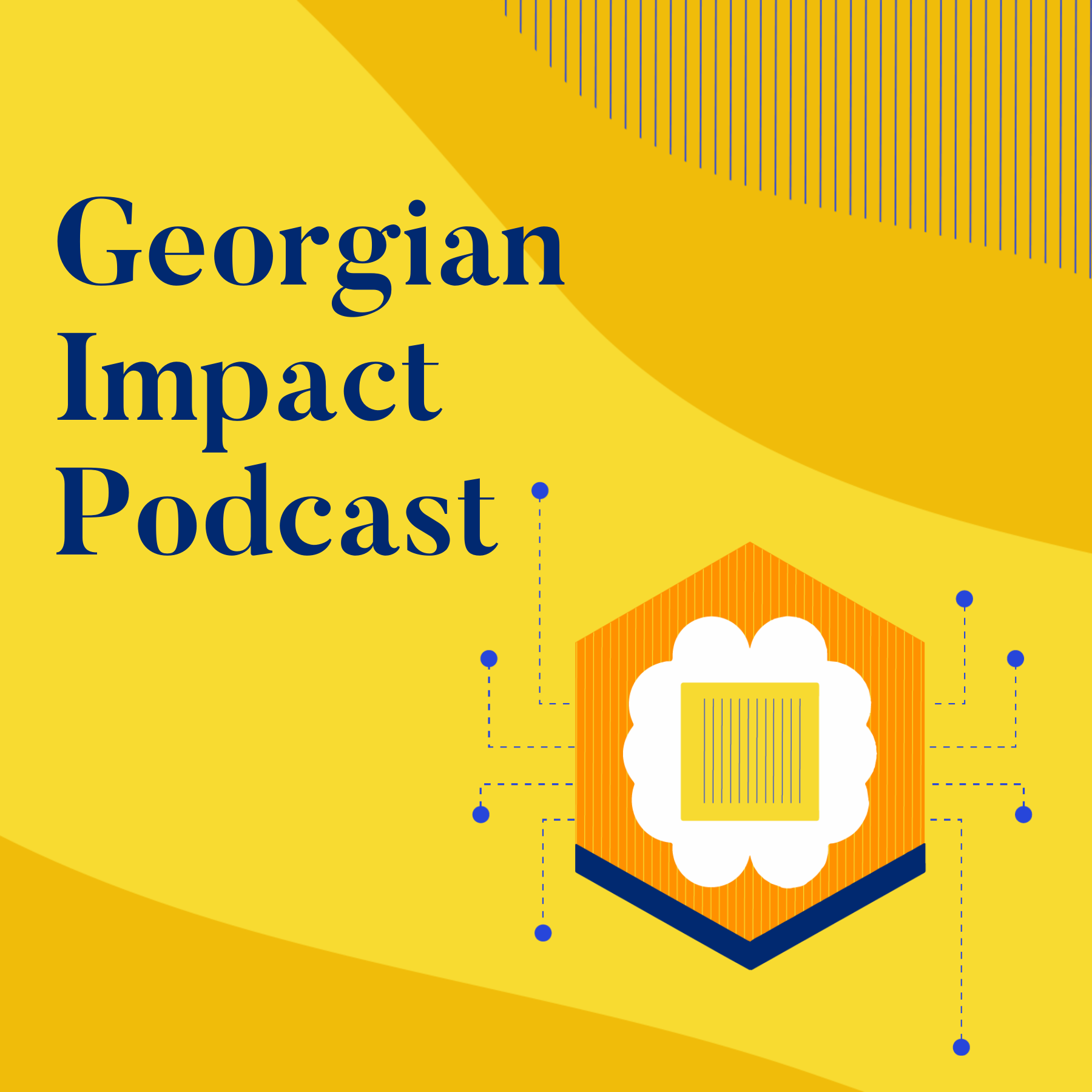 Episode 13  |  26:36 min
The End of Passwords with Trusona's Ori Eisen
Episode 13  |  26:36 min  |  07.30.2020
The End of Passwords with Trusona's Ori Eisen
This is a podcast episode titled, The End of Passwords with Trusona's Ori Eisen. The summary for this episode is: <p>Passwords are the worst. We know many users pick easy passwords and reuse them everywhere, passwords managers create a treasure-troves for hackers, and even two factor authentication has vulnerabilities. So that got us thinking – what's next?</p> <p>Ori Eisen is our guest on this episode of the <a href= "https://www.georgianpartners.com/the-impact-podcast/">Georgian Impact Podcast</a>. He is the founder and CEO of <a href= "https://www.trusona.com/">Trusona</a> – a company working to bring about the death of passwords. Their technology verifies online identities using a combination of the existing biometrics in our phones, along with a snapshot of the "river of data" coming from the phone's sensors. It's online security that goes way beyond asking for your mother's maiden name.</p> <p><strong>You'll hear about:</strong></p> <ul> <li>Why two factor authentication often isn't as secure as we'd expect, and <a href= "https://www.zdnet.com/article/google-wants-you-to-stop-using-its-sms-two-factor-sign-in/"> why companies like Google are moving away from SMS-based 2FA</a>.</li> <li>The pitfalls of password managers, and how they can make life easy for the bad guys.</li> <li>How Trusona integrates with everything from Office 365, to Zoom, to <a href= "https://www.trusona.com/videos//passwordless-login-to-wordpress-with-trusona"> Wordpress</a>.</li> <li>How to thwart spearfishing attacks even if hackers steal your phone or spoofs your SIM card.</li> <li>Why anti-replay is a key part of any security solution.</li> <li>How quantum computing <a href= "https://georgianpartners.com/episode-97-quantum-computing-and-tomorrows-problems-today/"> could soon undo the last 50 years of cryptography</a>.</li> </ul> <p><strong>Resources:</strong></p> <ul> <li><a href= "https://www.trusona.com/videos/2016/12/6/trusonas-best-of-show-demo-finovate-fall-2016"> Watch Trusona's demo here</a></li> <li><a href="https://www.youtube.com/watch?v=zoD5QWU1s_o">See Trusona's anti-replay demo here</a></li> <li>Listen to our episode on quantum cryptography with <a href= "https://georgianpartners.com/episode-97-quantum-computing-and-tomorrows-problems-today/"> Isara CEO Mike Brown</a></li> </ul> <p><strong>Who is Ori Eisen?</strong></p> <p>Ori Eisen is the founder and CEO of <a href= "https://www.trusona.com/">Trusona</a>. He has spent the last two decades fighting online crime. Prior to founding Trusona, Mr. Eisen founded 41st Parameter – the leading online fraud prevention and detection solution for financial institutions and e-commerce. Prior to that, he served as the Worldwide Fraud Director for American Express focusing on Internet and counterfeit fraud. And before that he was the Director of Fraud Prevention for VeriSign/Network Solutions.</p>
Key Takeaways
Summary
Subscribe
Why Google is moving away from SMS-based 2FAs
How password managers make it easy for the bad guys
Why anti-replay is a key part of any security solution
How quantum computing could soon undo the last 50 years of cryptography
Passwords are the worst. We know many users pick easy passwords and reuse them everywhere, passwords managers create a treasure-troves for hackers, and even two factor authentication has vulnerabilities. So that got us thinking – what's next?
Ori Eisen is our guest on this episode of the Georgian Impact Podcast. He is the founder and CEO of Trusona – a company working to bring about the death of passwords. Their technology verifies online identities using a combination of the existing biometrics in our phones, along with a snapshot of the "river of data" coming from the phone's sensors. It's online security that goes way beyond asking for your mother's maiden name.
You'll hear about:
Resources:
Who is Ori Eisen?
Ori Eisen is the founder and CEO of Trusona. He has spent the last two decades fighting online crime. Prior to founding Trusona, Mr. Eisen founded 41st Parameter – the leading online fraud prevention and detection solution for financial institutions and e-commerce. Prior to that, he served as the Worldwide Fraud Director for American Express focusing on Internet and counterfeit fraud. And before that he was the Director of Fraud Prevention for VeriSign/Network Solutions.