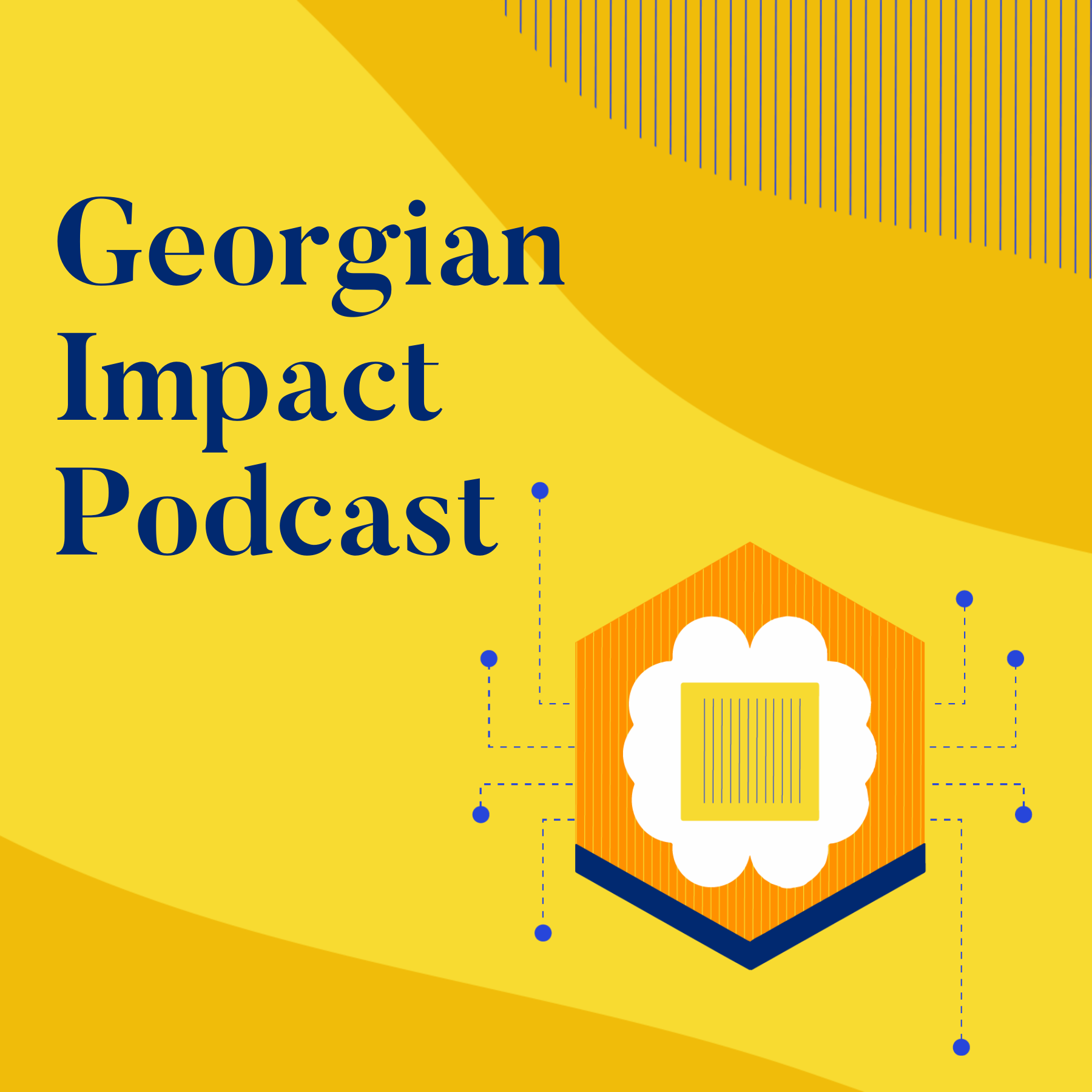 Episode 95  |  18:30 min
Episode 95: Data, Trust and the Pharmaceutical Value Chain
Episode 95  |  18:30 min  |  11.25.2019
Episode 95: Data, Trust and the Pharmaceutical Value Chain
This is a podcast episode titled, Episode 95: Data, Trust and the Pharmaceutical Value Chain. The summary for this episode is: <p>Did you know that counterfeit drugs kill over a million people a year costing the industry over $100B? That kind of loss of life is not only devastating, it also has huge implications for the medical and pharmaceutical industries. In this episode of the <a href= "https://georgianpartners.com/the-impact-podcast/?utm_source=podcast"> Georgian Impact Podcast</a>, Jon Prial welcomes Shabbir Dahod, president and <a href= "https://georgianpartners.com/portfolio/?utm_source=podcast">CEO of TraceLink</a> to discuss the pharmaceutical supply chain and the work TraceLink is doing with data to fix these problems. The story has lessons for us all - around business development, network effects, transparency, <a href= "https://georgianpartners.com/investment-thesis-areas/trust/">trust</a> … and a powerful solution.</p> <p>You'll hear about:</p> <ul> <li>How pharma companies track every product down to the individual item</li> <li>How to build a network effect and create a data flywheel</li> <li>What it takes to build trust in a complex supply chain</li> </ul> <p>Who is Shabbir Dahod?</p> <p>Shabbir Dahod is President and Chief Executive Officer of TraceLink and a member of the company's board of directors. He co-founded the company in 2009 with a vision of building a business that will transform how life science companies manage the manufacturing, packaging, distribution, and dispensing of pharmaceutical products across a network of trading partners in the global life sciences supply chain.</p>
Did you know that counterfeit drugs kill over a million people a year costing the industry over $100B? That kind of loss of life is not only devastating, it also has huge implications for the medical and pharmaceutical industries. In this episode of the Georgian Impact Podcast, Jon Prial welcomes Shabbir Dahod, president and CEO of TraceLink to discuss the pharmaceutical supply chain and the work TraceLink is doing with data to fix these problems. The story has lessons for us all - around business development, network effects, transparency, trust … and a powerful solution.
You'll hear about:
How pharma companies track every product down to the individual item
How to build a network effect and create a data flywheel
What it takes to build trust in a complex supply chain
Who is Shabbir Dahod?
Shabbir Dahod is President and Chief Executive Officer of TraceLink and a member of the company's board of directors. He co-founded the company in 2009 with a vision of building a business that will transform how life science companies manage the manufacturing, packaging, distribution, and dispensing of pharmaceutical products across a network of trading partners in the global life sciences supply chain.